I love mountain biking - let's start there. The MTB has allowed me to travel not only within the United States, but to some beautiful parts of the world as well. Being on the bike and exploring new terrain, pedaling along sweeping vistas in the mountains, or finding flow on a loamy piece of singletrack is what fuels me. Don't get me wrong, I love racing the bike too!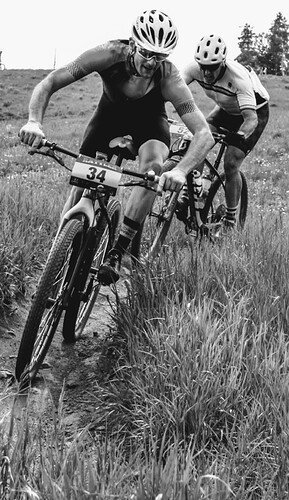 Coming from a background of shorter XC-style riding and primarily events where I can use my sprint abilities, I figured a 6-day stage race would be a perfect way to celebrate these years on the bike and challenge my endurance in a completely new way. So this year my N1 challenge is the Breck Epic MTB Stage Race.
The Breck Epic totals roughly 220-240 miles and ~40,000 feet of elevation gain. I don't think I've ever had a week like that in my life, so this should be…interesting.

The race starts with 3 days between ~35-42 miles per day and no lower than 9000' elevation, with multiple trips over the Continental Divide beyond 11,000'. The final 3 days, while getting somewhat shorter in length, push you right back up to those high elevations, and beyond 12,000' on one of the days.
With all this talk of elevation, there are a few key points I will be focusing on for the training:
If you would like to follow my progress, you can check out my Strava profile and keep tabs on this forum thread. I'll post about various approaches, insights, and progress related to the points above throughout this challenge, aiming to bring you take-away points that are useful for your own N1 challenge, future training, and overall athletic progress!
Learn more about the Fast Talk Labs N1 Challenge and post your own too.