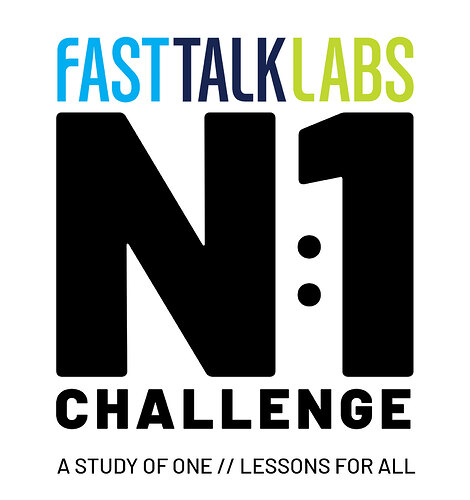 In Fast Talk Episode 147: What 2020 Taught Us and the Exciting Places 2021 Will Take Us, Trevor, Ryan Kohler, Jana Martin, and I each highlighted the big event we plan to target this year:
Trevor wants to prove he can still race at a high level now that his racing license says 5-0!
Ryan wants to test himself at Breck Epic, a six-day MTB stage race.
New to the sport, Jana has chosen to attempt her first gravel race.
And I've decided there's no better way to spend my vacation than riding 2,500 kilometers along the western coast of Ireland in my first bikepacking race.
We are calling these 2021 rides our N1 Challenge: We are each an experiment of one and our experience can provide lessons for all.
We hope you'll follow us on our journeys as we highlight the training, nutrition, skills, and gear it takes to tackle such events. Learn from our articles, videos, workshops, and podcasts what it takes to take on a big event.
THE N1 CHALLENGE
Our Challenges, Declared: Fast Talk Episode 147 // What 2020 Taught Us and the Exciting Places 2021 Will Take Us This is the Fast Talk podcast episode in which Trevor, Ryan, Jana, and I declare our commitments to our goal races.
2020 Lessons and 2021 Plans: This Forum post is a companion discussion to Fast Talk Episode 147. What did you learn in 2020? What are your plans for training and challenging yourself in 2021?
2021 Intentions: Members talk about their intentions for this year. How will we train, recover, and fuel this year?
We hope to inspire you to commit to your own N1 Challenge! Join our N1 Challenge on Strava. Where will cycling take you in 2021? And how can we help you? Let us know; just reply to this Forum topic!
- Chris Case, Co-Host of Fast Talk