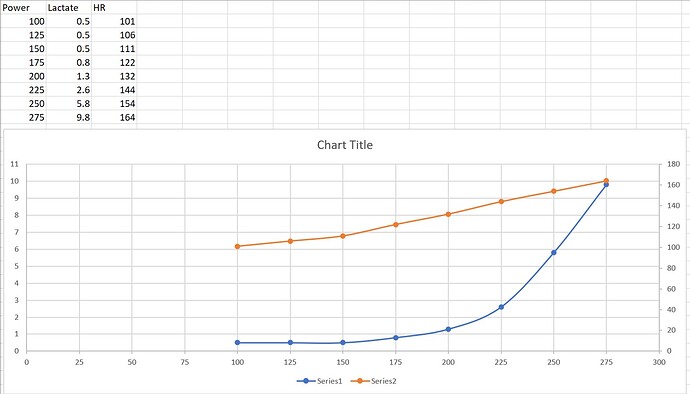 Hi, just completed a lactate test to compliment the INSCYD test I did with Ryan a week ago.
I am having some trouble interpreting the results though, and was hoping for some guidance.
Test was done at 0615 fasted.
Lactate Scout 4
Lactate was taken at rest prior to starting HR 70, La <0.5
Hopefully my upload worked and you can see my results, I stepped up in 25 watt increments all with 6 minute steps except for the first one at 100W which was a 15 minute warm up step.
The main issue I am having is that Resting, 100,125 and 150W all came up as <0.5 (tabulated as 0.5 on the graph) does this sound right?
Any advice on where my LT1 and LT2 are would be great, or on how I could improve the procedure.
Thanks!