Hi folks,
Here are two workout protocols I found interesting while reading Skiba's new book. I used Golden Cheetah to create the workouts because it allows me to enter my own values for CP and W'.
The first is from Vanhatalo et al., 2008. The protocol included two workouts, one done twice per week and the other done once per week. After four weeks of this intervention, VO2 Peak improved by 10%, Pmax (ramp test) by 7%, and power at the gas exchange threshold (GET) increased by 26%.
Workout 1 (2x per week): 6 x 5 min @ 105% of CP w/ 2.5 min RBI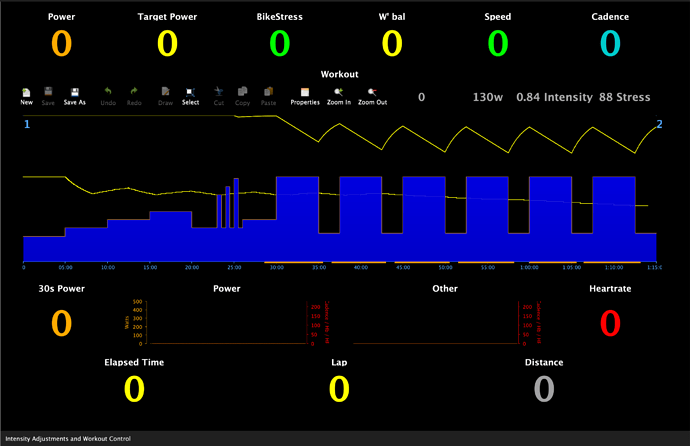 Workout 2 (1x per week): 10 x 2 min @ w/ 2 min RBI. The power for these intervals is calculated as follows: 50% of W' / 120s + CP. The general idea is to expend 50% of W' by the end of the first interval. This looks very, very hard.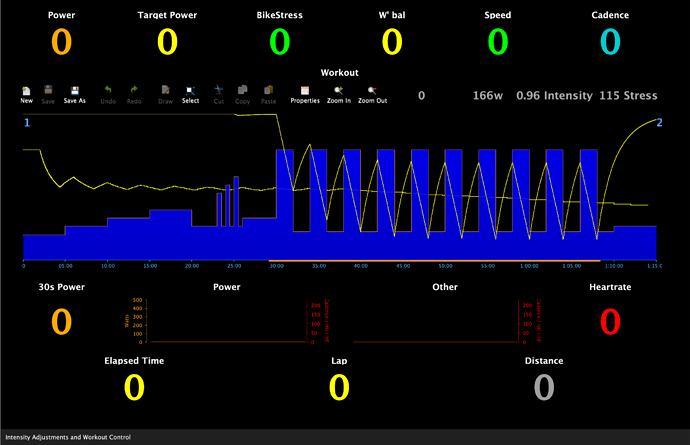 The second protocol is Skiba's. My read of this article is that his primary focus was on modeling the reconstitution of W' as he varied both interval and recovery length, but in his book he suggests this protocol can accomplish pretty much the same results as Vanhatalo in six sessions.
My work shows that you can get away with only six sessions if you are willing to do some truly soul-crushing work. Here's how it works. You do enough intervals at P4 that you drain half yof your battery, then then you do one final, long interval at P4 until you pop. Athletes got a day or two off between each workout (they needed it), and were pretty fried after 2 weeks of this. However, the group saw an improvement of 9% in CP on average, with a similar improvement in VO2 Max (p. 61)
I used 20s on and 20s off because he suggests that my be the sweet spot in the paper. The idea is to do this six times in two weeks.