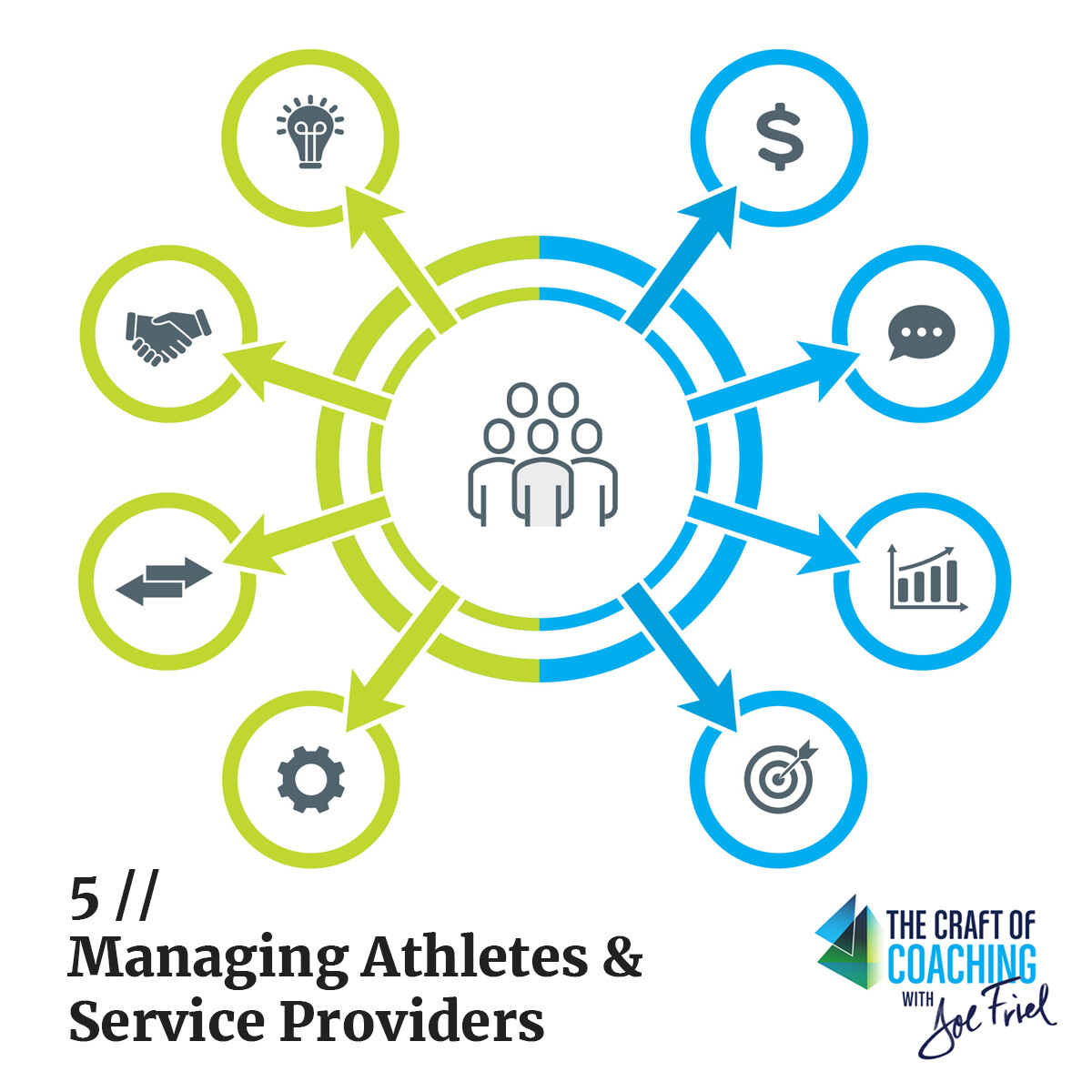 Fast Talk Labs members, we are pleased to share the newest module from The Craft of Coaching with Joe Friel! This module and The Craft of Coaching are available to Coaching Essentials and USA Cycling Coach members.
"As coaches, we must admit where our expertise starts and ends. It's on us to fill those gaps."
– Fast Talk Labs Head Coach Ryan Kohler (@ryan)
Everyone wins when your athletes feel supported. And your coaching will succeed when you have the support you need, too. In Module 5 of The Craft of Coaching, Joe Friel (@JFRIEL) and his expert stable of coaches explore how to build a winning roster of athletes and service providers.
Success in coaching begins with mastering the coach-athlete relationship, from screening for compatible athletes to setting boundaries and communicating well.
Then coaches must recognize when athletes need outside help—and how to find and work with service providers like bike fitters, nutritionists, sports psychologists, and other professionals who can help you extend your coaching and business capabilities.
Module 5 // Assembling a Winning Roster: Managing Athletes and Service Providers explores:
• How to Avoid Difficult Relationships with Athletes by Joe Friel
• Joe Friel on Establishing a Positive Coach-Athlete Relationship
• Melissa Mantak's approach to Coach-Athlete Communication (@Melissa_Mantak)
• How to Protect Your Time by Ryan Bolton (@RyanBolton) and Joe Friel
• The Secret to Retaining Athletes by Melissa Mantak
• Ryan Bolton on What It Was Like to Be Coached by Joe Friel
• Business Models for Athlete Service Providers and Business Services
• Expanding Your Coaching Services by Ryan Kohler and Joe Friel
• Grant Holicky (@gholicky) on How Adding Services Leads to Maximal Gains
• A Roadmap for Working with Nutritionists by Ryan Kohler
• Case Study: How Forever Endurance Provides Dynamic Athlete Services
• The Value of Business Services by Grant Holicky and Joe Friel
Coaches sometimes focus on just what they know, neglecting to provide other help their athletes may need. In a high-churn market where retaining athletes unlocks profitability, serving your athletes more fully fosters a more rewarding coaching experience as well as new opportunities for revenue.