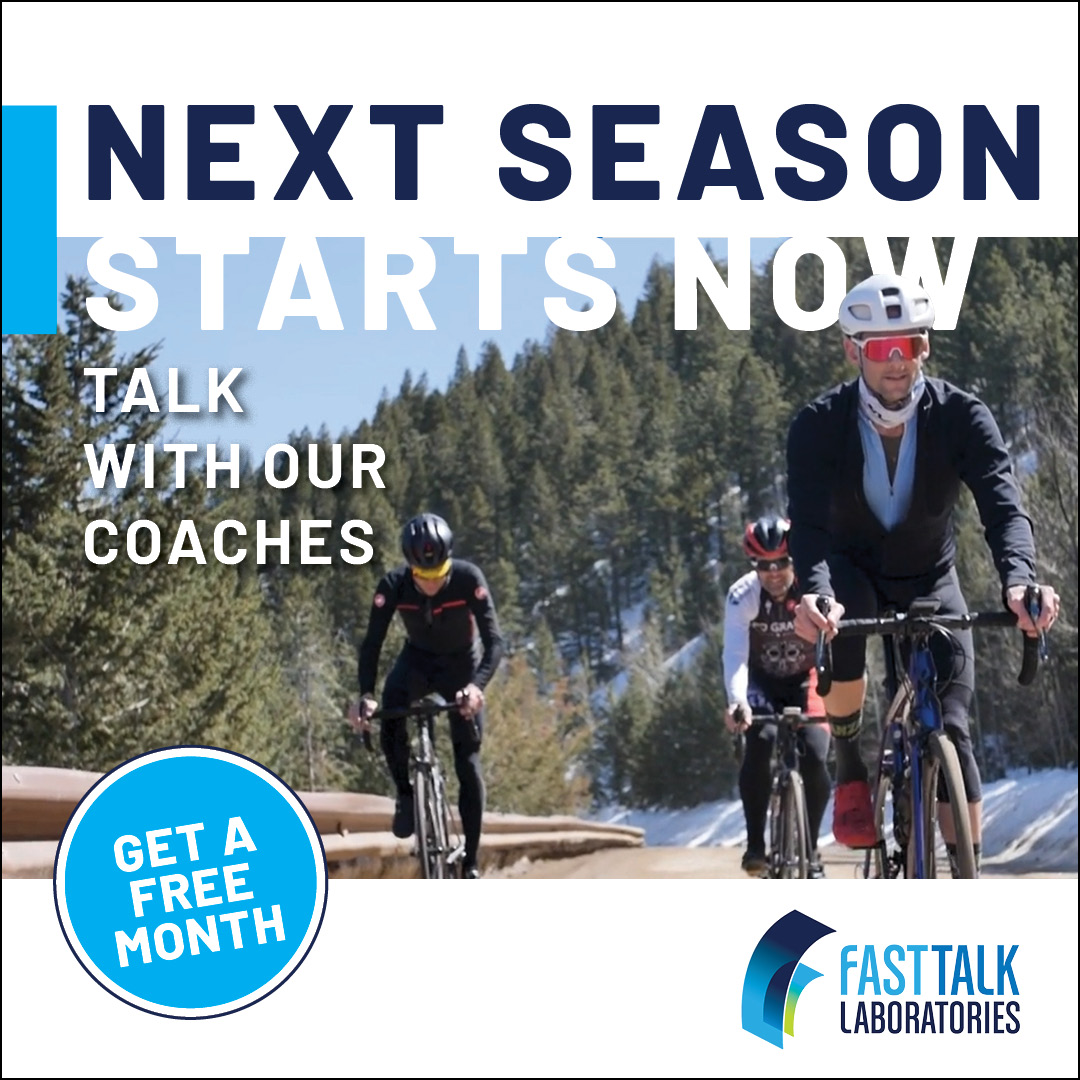 Fast Talk Labs members, next season starts now — and it starts at Fast Talk Labs.
This year, you can get your start to next season with the support of our coaches and experts.
Schedule any Laboratory Solution or Service* with us and get a free, 1-month Library Membership to Fast Talk Laboratories.
Once your service is scheduled, you will meet with our Head Coach and Physiologist Ryan Kohler. Coach Ryan is an exercise physiologist, a certified USA Cycling Level 1 Coach, and he holds a masters in sports nutrition. Ryan heads up our Virtual Performance Center at Fast Talk Labs—and now he is ready to help you.
After your conversation with Coach Ryan, you will have a path forward in your training — and you will enjoy a month of full access to our content, Pathways, and our Forum.
Next season starts now. With Fast Talk Labs, you can prepare for your best season yet.
*Except Complimentary Solutions Consults. Offer valid for first-time clients only. Member pricing on Laboratory Solutions and Services is only available to non-trial Library Members.