Hi, just wondering if anyone has experience of seeing any unusual heart rate patterns when resuming training after covid?
I had mild covid over Easter where I felt a bit tired but not particularly ill. My first post- covid workout with any intensity was a 4 x 8 minutes on the 27th April ridden on feel with the first effort somewhat below threshold to see how it went before increasing intensity a bit for subsequent intervals. All seemed to be normal.
I then did an online RGT TT race lasting 22:54 on the 3rd May where this happened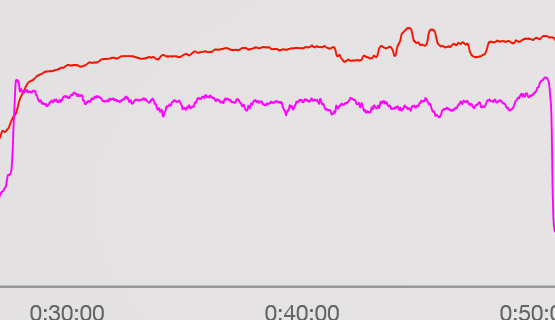 Average HR was 164bpm which is fairly normal for a threshold effort. Around 14 minutes in though, my heart rate dropped slightly before going up and down a bit for about 6 minutes before stabalising again for the last few minutes. Heart rate peaked at 183bpm which in the last few years would be close to my max only usually seen at the end of a maximal sprint effort.
I then did an outdoor club time trial race on Tuesday (17th May) where something similar happened. Again riding with an elevated heart rate for about 5 minutes of my 25 minute race at a level that I wouldn't usually see during this type of sustained threshold effort (HR ave 168bpm max 182bpm)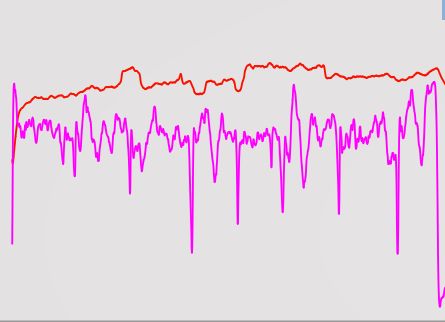 Its a 10 mile 2 lap rolling course with 4 left turns each lap so power isn't very steady but HR would typically undulate slightly and rise gradually after the initial few minutes . This was my race effort on the same course last year (HR ave 165bpm max 175bpm).

I have asked my doctor for advice and waiting to hear but wondered if anyone else had seen anything similar?