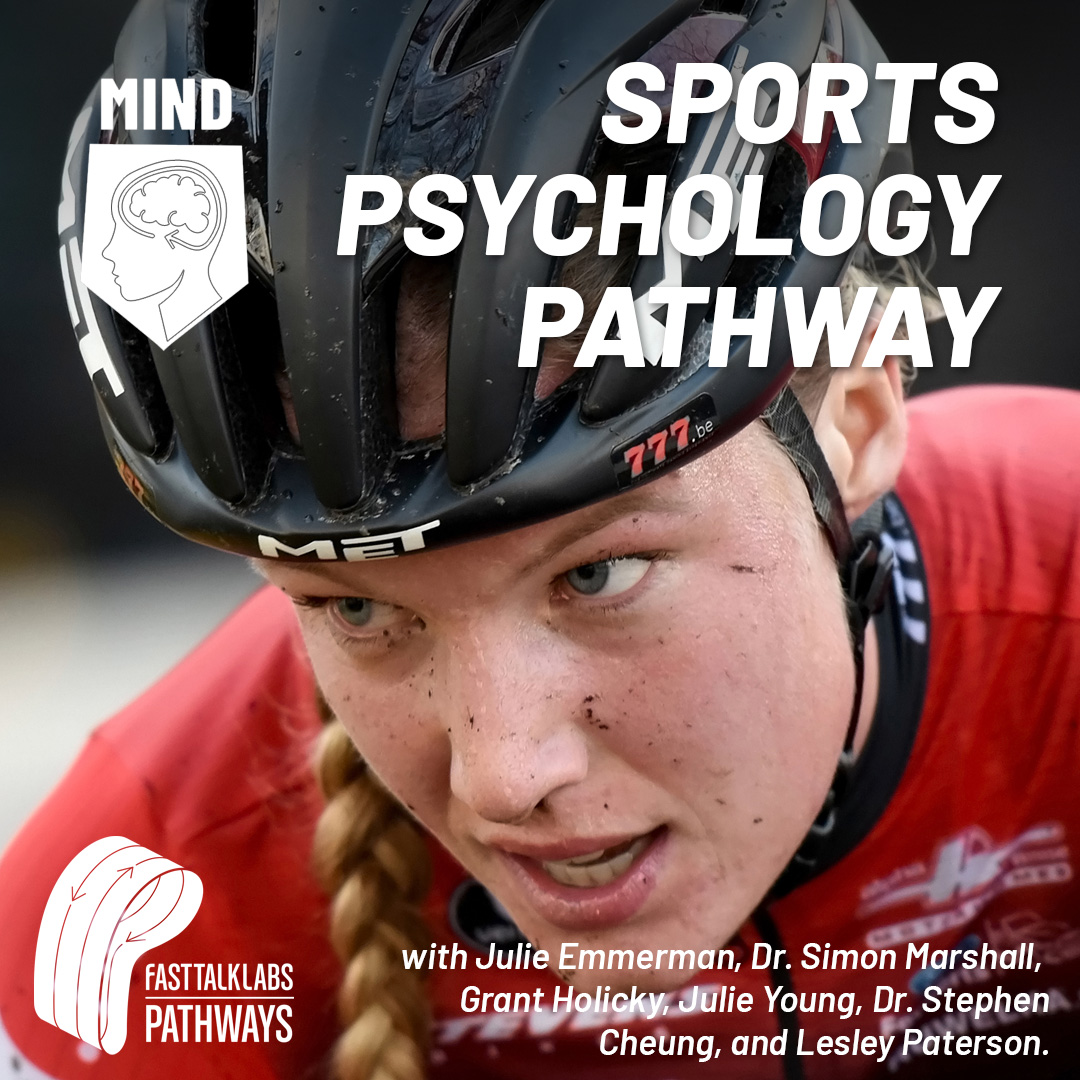 Our brains and bodies are inseparable, and research shows how much a strong mind improves performance.
In this Pathway, experts Grant Holicky, Dr. Julie Emmerman, Dr. Simon Marshall, Julie Young, Dr. Stephen Cheung, and Lesley Paterson explore critical and often overlooked mental skills you can start using right now:
Why mental strength is so critical to performance with Coach Grant Holicky @gholicky
How to manage unwanted thoughts and feelings with Dr. Simon Marshall and Lesley Paterson
High performance sports psychology with Dr. Julie Emmerman @julieemmerman
How beliefs influence reality with Dr. Stephen Cheung @ThermalDoc
Accepting feedback and criticism with Coach Grant Holicky
Developing effective self-talk with Coach Grant Holicky
Managing race day anxiety with Coach Grant Holicky and Chris Case
How to control dominant thought with Dr. Brian Butki
Navigating setbacks and obstacles with Dr. Julie Emmerman
Tolerating discomfort with Coach Julie Young @julie
How fatigue may be entirely mental with Dr. Stephen Cheung
6 Ways to Manage Pain with Coach Grant Holicky
Achieving a healthy training-life balance with Colby Pearce @colbypearce
Attaining goals you have set with Coach Grant Holicky
The best athletes are as strong mentally as physically. Follow the Sports Psychology Pathway to get mentally strong.
See the introduction from Coach Grant Holicky.
About 50% of this Pathway is open to Listener Members. For full access, join as a Library, Coaching Essentials, or USA Cycling Coach member.