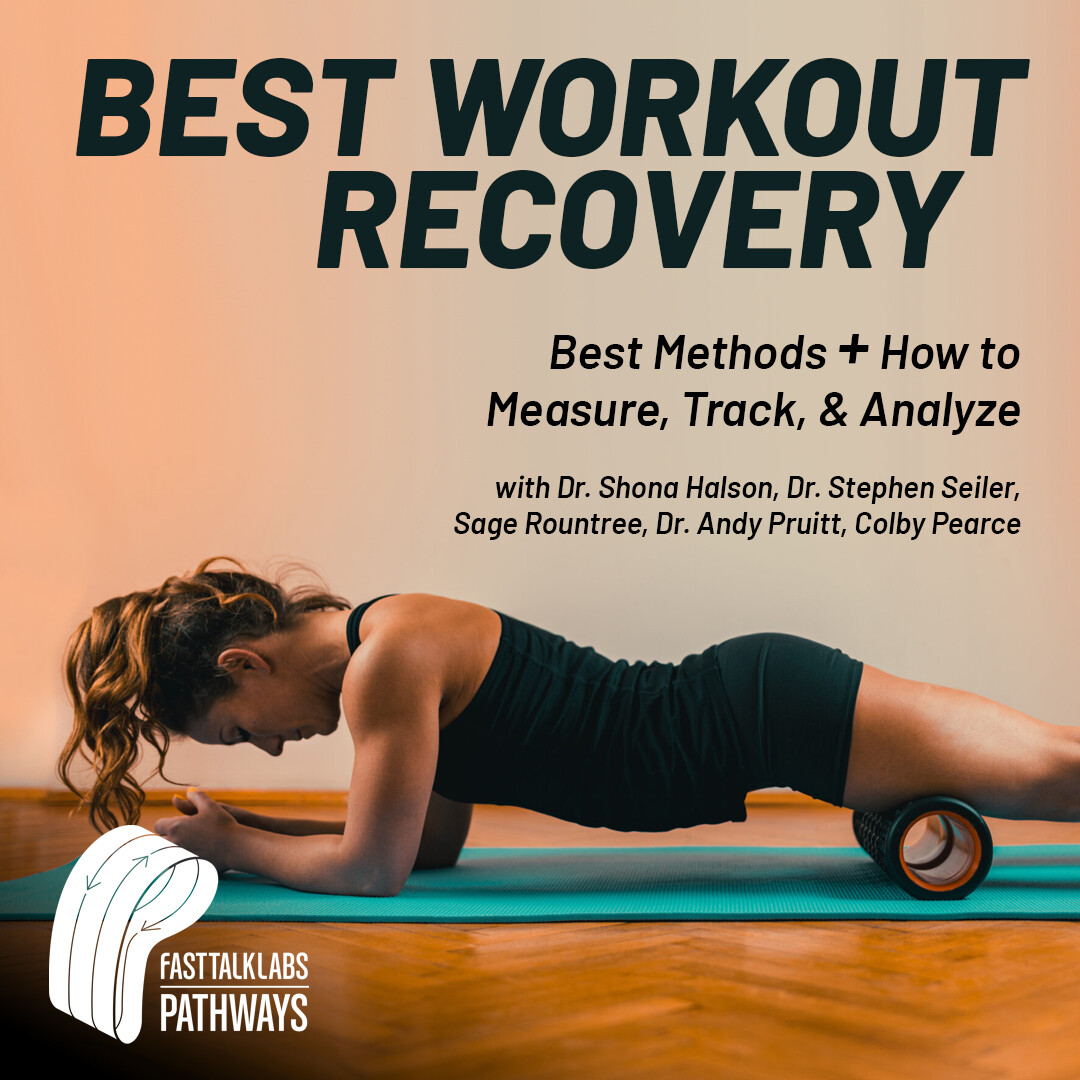 Fast Talk Labs members,
We are pleased to release our new Pathway focused on Recovery!
Just in time for the (northern hemisphere) off-season, Library Members can explore the best methods to recover from workouts, how to track and analyze recovery, and the consequences of not recovering enough from training.
The Recovery Pathway features Dr. Shona Halson, Dr. Stephen Seiler, Sage Rountree, Dr. Andy Pruitt, our CEO and cofounder Trevor Connor, our Head Coach Ryan Kohler, and our contributor and host of Cycling in Alignment, Colby Pearce, and others.
The Recovery Pathway explores:
How recovery from workouts is an immune response
How to know when you've recovered enough for your next hard workout
Low energy availability
Recovery metrics like POMS, RESQ, heart rate variability, and more from coaches and elite athletes
Natural painkillers and the effects of recovery weeks
The Power of Sleep
The Art and Science of Yoga
The Truth About Massage
How to use Whoop, NormaTec, and compression
The Athlete's Guide to Foam Rolling by Menachem Brodie
Ways to Recovery During Multi-Day Events Like Stage Races
The Brain's Role In Recovery
Why We Need an Off-Season with Dr. Andy Pruitt
Overreaching, Overtraining, and Burnout with Dr. Stephen Seiler
One-third of this Pathway is available free to Listener Members. To access the full Pathway and all Fast Talk Labs content, upgrade to Library Membership.
Fast Talk Labs Pathways™ offer new ways to explore concepts, master skills, and solve training challenges. Pathways are collections of expert sport science articles and videos dive deep into specific endurance topics. We link each story together so members always understand the why and the how.
Think of a Fast Talk Labs Pathway as a MasterClass for endurance sports. Pathways offer a comprehensive understanding of a topic from a variety of expert perspectives. Follow a Pathway and you will know the next path forward in your own training.
Each month, we release new Pathways that address key concepts, training techniques, performance analysis methods, and much more.
What topics would you like us to explore in an upcoming Pathway?
Let us know how Fast Talk Labs can help you! Email us at info@fasttalklabs.com or simply reply to this Forum topic.