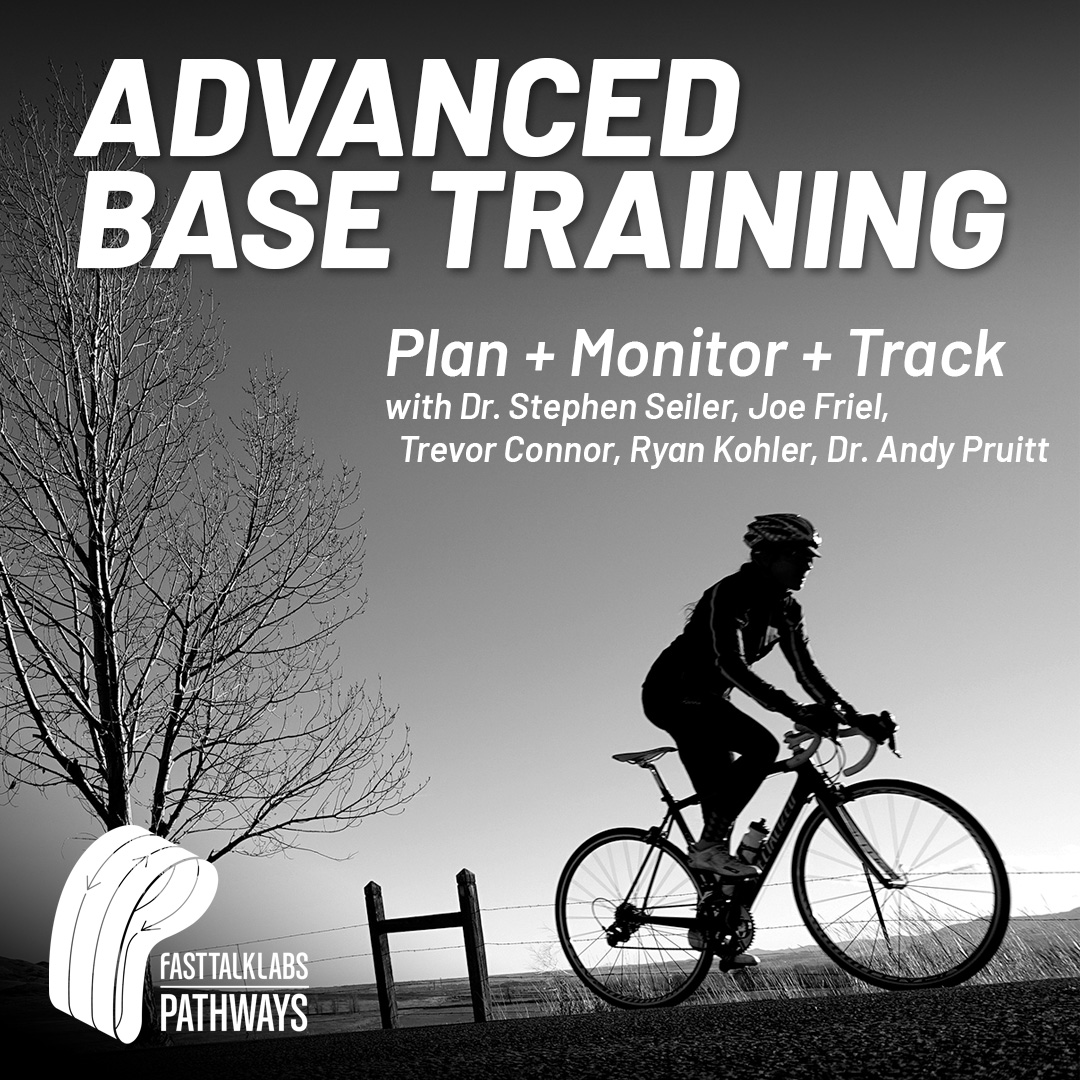 Fast Talk Labs members,
We are pleased to announce the release of our newest Pathway!
Our new Cycling Base Training Pathway is now available—and it's perfectly timed to help you lay the foundation for an awesome 2022 season.
In our new Cycling Base Training Pathway, Joe Friel, Dr. Stephen Seiler, Trevor Connor, Ryan Kohler, and Dr. Andy Pruitt show why good base training isn't just about riding endless miles.
These experts share how to plan and structure your base season, how to monitor your efforts, and how to track your fitness gains so you start your next training phase with a strong aerobic engine.
The Cycling Base Training Pathway explores:
The crucial relationship between training stress and fitness
Why going slow now lets you go faster later
Why maximum fitness can only come from long, slow miles
How to prioritize your training time and energy
How to plan your base season
Preparing your body for harder training
The only three workout types you need
The correct definition of a long slow distance ride
How to do a LSD ride
How to find your personal, ideal low-intensity effort
How to do mountain biking base rides
Alternative ways to train your aerobic base
Core exercises for cyclists
How cyclists should weight train
Avoiding base season injuries
Complete our new Cycling Base Training Pathway and you will know how to set yourself up for success in next year's races and rides.
Nearly half of this Pathway is available at our FREE Listener Member level. Watch the introduction.
What Is a Pathway?
Fast Talk Labs Pathways™ offer new ways to explore concepts, master skills, and solve training challenges. Pathways are collections of expert sport science articles and videos dive deep into specific endurance topics. We link each story together so members always understand the why and the how.
Think of a Fast Talk Labs Pathway as a MasterClass for endurance sports. Pathways offer a comprehensive understanding of a topic from a variety of expert perspectives. Follow a Pathway and you will know the next path forward in your own training.
Each month, we release new Pathways that address key concepts, training techniques, performance analysis methods, and much more. What topics would you like us to explore in an upcoming Pathway? Let us know how Fast Talk Labs can help you! Email us at info@fasttalklabs.com or simply reply to this Forum topic.