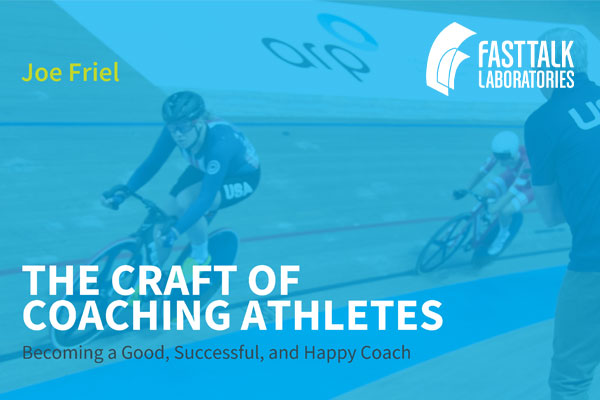 Register FREE for the USA Cycling Coaching Summit
Special Event Invitation! Fast Talk Labs is pleased to invite you to attend USA Cycling's annual online Coaching Summit.
Thanks to our friend and past Fast Talk guest Jim Miller, we are thrilled to offer our listeners and members an invitation to attend the 2022 USA Cycling Coaching Summit free of charge. (This event is normally open to USA Cycling coaches only.)
The summit on Friday, February 4th at 9 a.m. Mountain Time will feature our CEO Trevor Connor, USA Cycling's Chief of Sport Performance Jim Miller, internationally renowned coach and keynote speaker Joe Friel, and USA Cycling's new CEO, Brendan Quirk.
During the summit, Jim Miller and Trevor Connor will announce a partnership between USA Cycling and Fast Talk Laboratories that features world renowned cycling and triathlon coach Joe Friel.
Friel's keynote presentation will introduce key themes of The Craft of Coaching, an upcoming online learning experience for coaches from Fast Talk Laboratories, followed by a Q&A session.
Register now to attend this free USA Cycling Coaching Summit with Joe Friel, Trevor Connor, and Jim Miller.