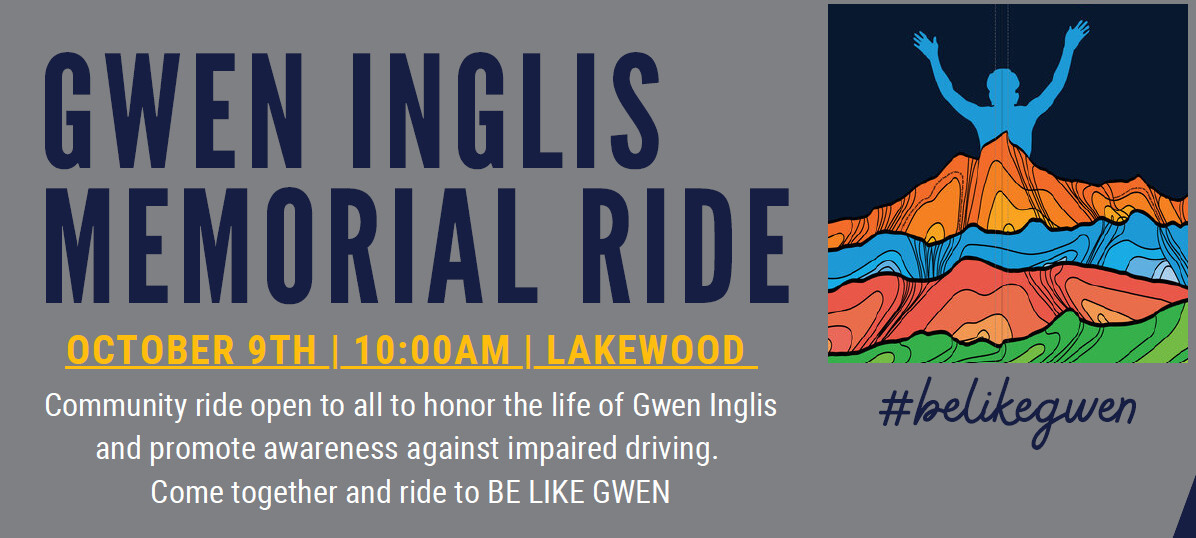 Gwen Inglis was Julie Emmerman's best friend @julieemmerman. Julie is a contributor to Fast Talk Labs.
Gwen died last May, and Julie and her friends are producing an all abilities memorial ride for her on October 9th at 10:00 a.m. in Lakewood, Colorado.
This ride will raise awareness of Vulnerable Road User Laws which strengthen legal protections for cyclists, pedestrians, and other road users who are less protected than drivers of cars and trucks.
Gwen Inglis Memorial Ride
October 9th, 10:00 a.m.
Coyote Gulch Park
2501 S. Gladiola Way
Lakewood, CO 80228
Register: Gwen Inglis Memorial Ride Online Registration