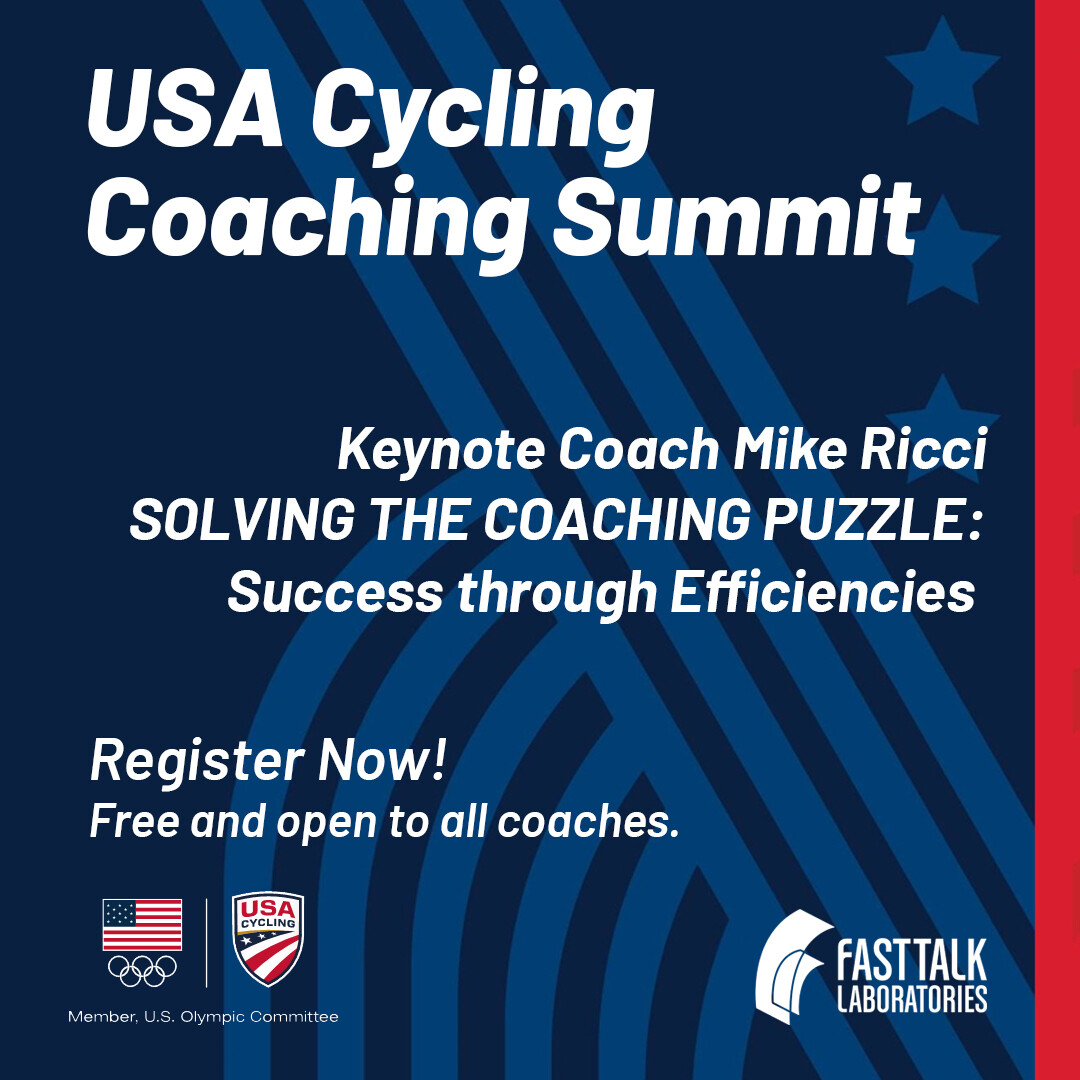 Register FREE for the USA Cycling Coaching Summit!
All Fast Talk Labs members are invited to join this event. This event on May 6 is the final USA Cycling Coaching Summit that will be free and open to all.
USA Cycling Coaching Summit
Friday, May 6
9:00 a.m. - 10:30 a.m. Mountain Time
Keynote speaker, Coach Mike Ricci of D3 Multisport, will share how to develop the efficiencies that drive a profitable coaching businesses. @MikeRicci
Meet Jon Tarkington, USA Cycling's new Director of Coaching Development and Education. @jon.tarkington
Then keep going with Joe Friel's Craft of Coaching Module 4 // The Business of Coaching.